The Friends of the Arts Scholarship Committee is pleased to announce that Caitlin Taylor Canales has been chosen as the recipient of the 2018 Wallace-Rose Hill Friends of the Arts Scholarship for the Arts.
This one-time-only award is for $5,000 and will be paid directly to University of North Carolina-Wilmington in two installments of $2,500 each for the two semesters of the 2018-2019 school year.
The Wallace - Rose Hill Friends of the Arts was created in 2004 to promote local cultural growth and awareness of the Arts. Our objective is to bring Fine Arts programs to the schools and the entire community, donating any surplus proceeds to the school system's Art and Music programs
The Friends of the Arts has established close working relationships with the Principals and faculty at participating schools, and these educators are extensively involved in program planning and execution.
Friends of the Arts performances are held in the 752-seat Fine Arts Center at the Wallace-Rose Hill High School located in Teachey, North Carolina, as well as in the local Wallace and Rose Hill Elementary Schools.
The Friends of the Arts continues to schedule outstanding performances for all students, kindergarten through high school. In addition, some of the performing artists visit the classrooms and work with the students on such things as song writing, story telling and playing various musical instruments. Also, our community-wide events will include our annual Christmas Show and Summer Outdoor Concerts.

The Wallace-Rose Hill Friends of the Arts is a tax-exempt non profit organization under section 501(c)(3) of the Internal Revenue Code and as such depends entirely on the financial and volunteer support of the community. Contributions can be forwarded to Wallace-Rose Hill Friends of the Arts, 180 Pilot House Drive, Wallace, NC 28466.

Individuals or businesses interested in obtaining more information please email us at: INFO@wrhfoa.com.

Presenters can email us at ATOZ1435@aol.com.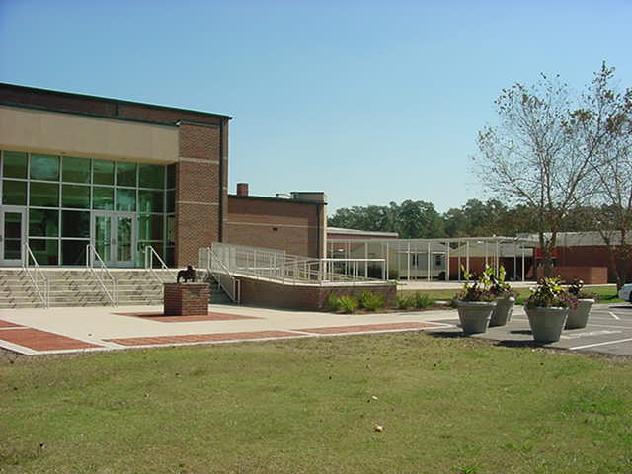 Fine Arts Center at Wallace-Rose Hill HS